Yesterday Northampton held its 27th annual Gay Pride March, attended by 7,500 people. My husband and I and one of my moms marched with the good folks from MassEquality, the group that successfully lobbied to preserve equal marriage rights in Massachusetts, and their Connecticut counterpart, Love Makes a Family.

MassEquality is currently advocating for the Equality Agenda, a variety of state legislative and funding initiatives including transgender civil rights, "safe schools" programs, and HIV/AIDS prevention.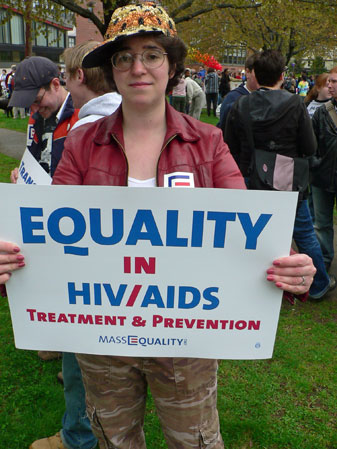 Behind that sign, I'm wearing my rainbow "The Episcopal Church Welcomes You" tank top, available here from Cafe Press. The leopard-print sequined lid is from Mrs. Dewson's Hats in San Francisco. (I received objective proof of my fabulosity when a young gay man asked to buy it from me. I let him try it on.)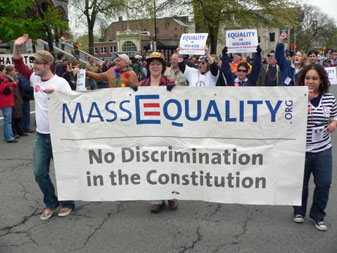 That's MassEquality organizer Ryan Brown on the left, with other supporters whose names I didn't catch, as we march down Main Street past the courthouse.
An appreciative crowd on Main Street.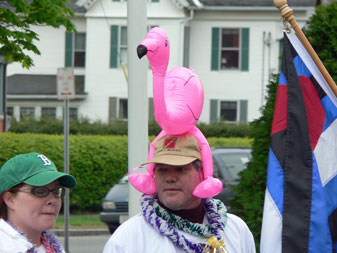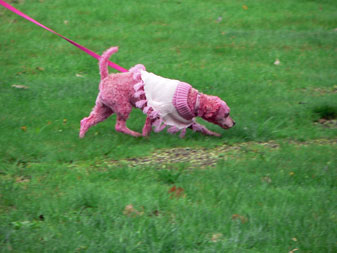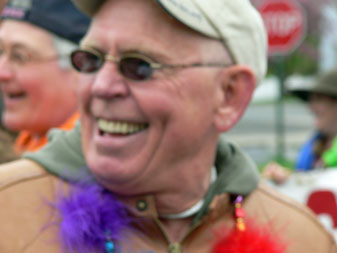 Some of our more colorful characters.