2018 was an eventful year for me as a creative artist. Behold, my debut short story collection from Sunshot Press/New Millennium Writings: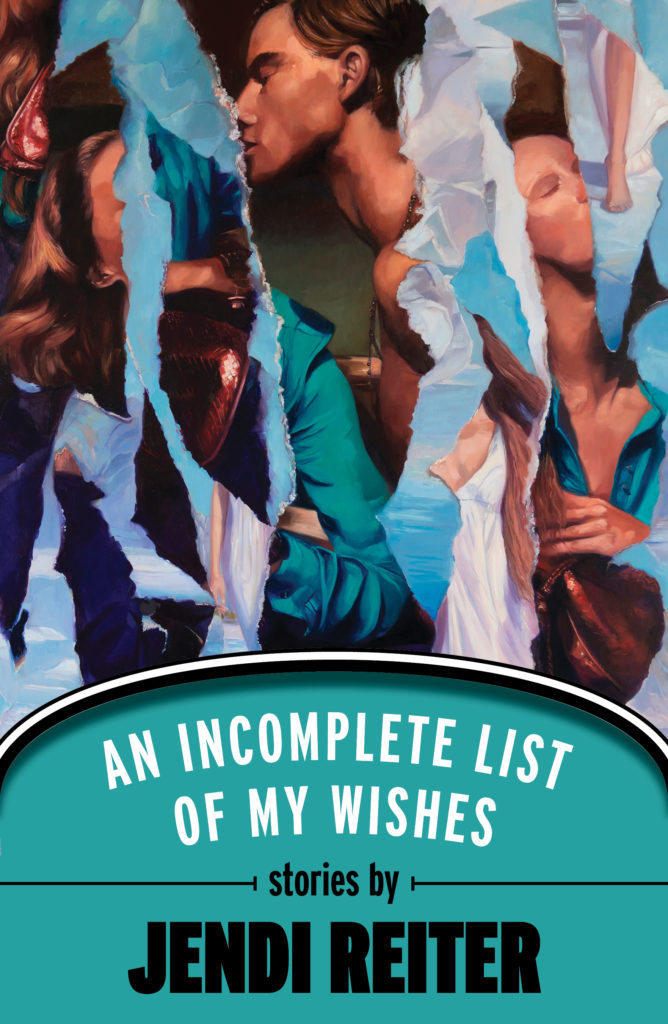 I successfully avoided finishing my second novel by writing a poetry chapbook instead. American Eclipse, currently making the rounds of contests, was composed during this year's "30 Poems in November" fundraiser for the Center for New Americans, Northampton's immigrant services and advocacy organization. You can still donate here. American Eclipse was inspired by the confluence of last year's solar eclipse, the NecronomiCon conference, and the dystopian forces of climate change and resurgent right-wing hate groups. It also includes amusing and inappropriate poems about gender transition, amusement parks, Pokémon, and New Jersey Turnpike bathrooms. Read a sample poem, "Of Mice and Women", at Poetry Hotel.
The Young Master started first grade, where he is learning to read, memorize poems, distinguish fiction from nonfiction, and study the great cosmic story from the Big Bang to human evolution. Pokémon battles help him channel his aggression at the tyranny of his parents.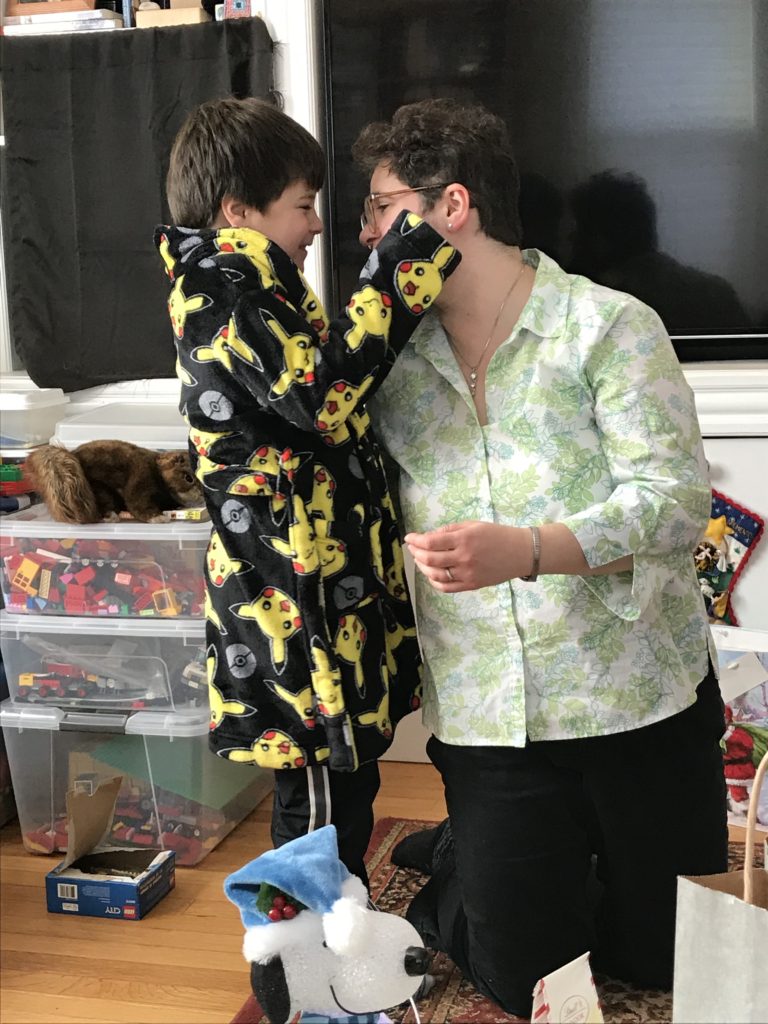 Adam and I celebrated our 20th wedding anniversary with a trip to NYC, the place where it all began.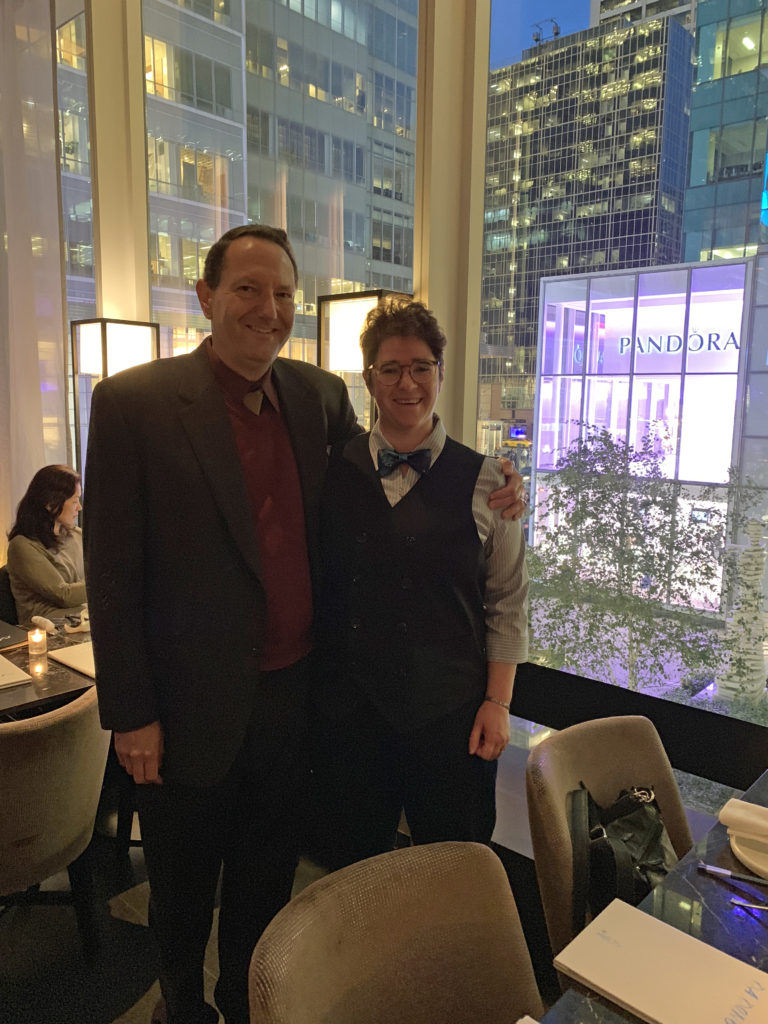 I attended one day of my 25th college reunion at Harvard, which was quite enough to remind me how this dazzling, heartless place can make the most privileged people feel poor and insecure. But I bought the souvenir baseball cap because I've decided to be proud that I survived the experience, instead of dwelling on everything that was going nuclear in my life at that time.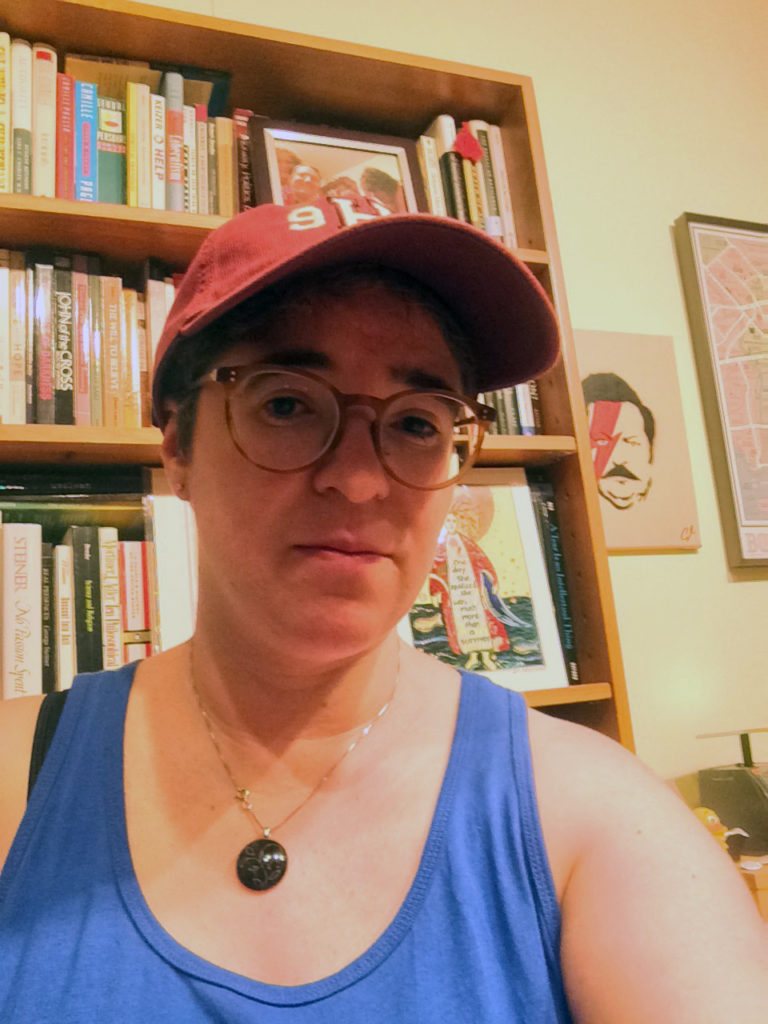 I read a lot more comics and graphic novels this year, by myself and with Shane. Hat tip to Forbes Library for maintaining an excellent collection for children and young adults. Some new releases in this genre that I'm looking forward to reading in 2019 include Jarrett K. Krosoczka's memoir Hey, Kiddo: How I Lost My Mother, Found My Father, and Dealt with Family Addiction (Graphix/Scholastic) and We're Still Here: An All-Trans Comics Anthology edited by Tara Avery and Jeanne Thornton (Stacked Deck Press).
Favorite Posts of 2018:
…[I] feel long-suppressed grief that our family story is so full of gaps, or worse. I've been running away from the pain by declaring that these people are nothing to me. But really, is there anything more Jewish than a legacy of lacunae? I am part of a long tradition of diaspora, fragmentation, and self-reinvention.
The Binding of Isaac and the Sacrifice of the False Child
…What if the son that Abraham has to kill is not his real son? What if he's being asked to kill his agenda for Isaac–the mindset in which Abraham values his child not because of who Isaac is, but because of the role he's expected to play in securing Abraham's worldly importance? Narcissistic parenting is the idol that Abraham lays on the altar.
Daily Bible Study Is My Problematic Fave
…Perhaps it's trite to snark at the suppressed homoeroticism of prayers like "invade me with your burning fire", but heteronormative evangelicalism's refusal to admit the pleasures of abjection leaves no other way for this imagery to be read except as rapey. It's as though, like chaste ladies in an old-fashioned romance novel, they can only allow themselves to bottom for Jehovah if it's cast as a painful punishment against their will.
Could We Be God's Alternate Personalities?
…I wonder if the entire way that Western philosophy privileges monism is bound up with our besetting sins of imperialism, exclusionary religion, and totalitarian ideology. All these failures of empathy share the presumption that singularity is saner, purer, and holier than diversity.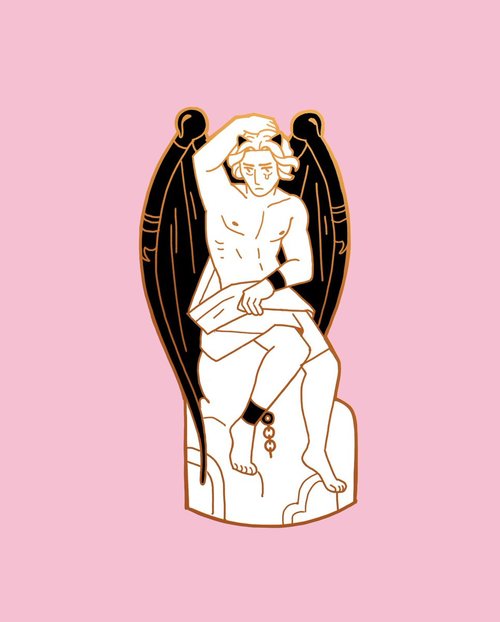 Emo Lucifer wishes you a hot 2019!