Oy, so many links this month, it's like a Hebrew National warehouse!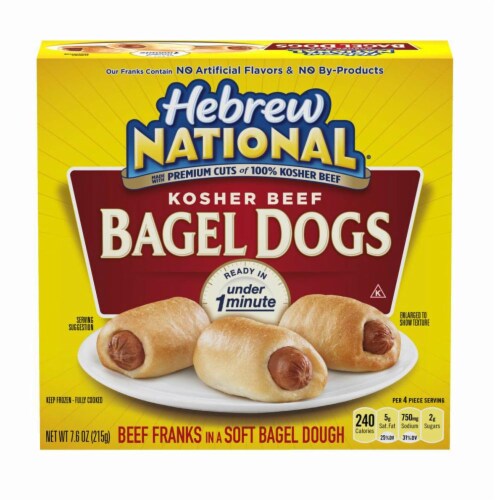 Peter Beinart's much-discussed article in the leftist magazine Jewish Currents this week made a compelling case for American Jews to rethink their (our?) faith in traditional Zionism. In "Yavne: A Jewish Case for Equality in Israel-Palestine", he begins by describing the beliefs I grew up with:
In the broad center of Jewish life—where power and respectability lie—being a Jew means, above all, supporting the existence of a Jewish state. In most Jewish communities on earth, rejecting Israel is a greater heresy than rejecting God.

The reason is rarely spelled out, mostly because it's considered obvious: Opposing a Jewish state means risking a second Holocaust. It puts the Jewish people in existential danger…Through a historical sleight of hand that turns Palestinians into Nazis, fear of annihilation has come to define what it means to be an authentic Jew.
However, as he lays out comprehensively in the rest of this article, the historical evidence shows that the "Jewish state" has not kept Jews safe nor preserved Jewish ethical values.
With each passing year, it has become clearer that Jewish statehood includes permanent Israeli control of the West Bank. With each new election, irrespective of which parties enter the government, Israel has continued subsidizing Jewish settlement in a territory in which Palestinians lack citizenship, due process, free movement, and the right to vote for the government that dominates their lives…

Now Prime Minister Benjamin Netanyahu has vowed to annex parts of the land that Israel has brutally and undemocratically controlled for decades. And watching all this unfold, I have begun to wonder, for the first time in my life, whether the price of a state that favors Jews over Palestinians is too high. After all, it is human beings—all human beings—and not states that are created b'tselem Elohim, in the image of God.

The painful truth is that the project to which liberal Zionists like myself have devoted ourselves for decades—a state for Palestinians separated from a state for Jews—has failed. The traditional two-state solution no longer offers a compelling alternative to Israel's current path. It risks becoming, instead, a way of camouflaging and enabling that path. It is time for liberal Zionists to abandon the goal of Jewish–Palestinian separation and embrace the goal of Jewish–Palestinian equality.

This doesn't require abandoning Zionism. It requires reviving an understanding of it that has largely been forgotten. It requires distinguishing between form and essence. The essence of Zionism is not a Jewish state in the land of Israel; it is a Jewish home in the land of Israel, a thriving Jewish society that both offers Jews refuge and enriches the entire Jewish world. It's time to explore other ways to achieve that goal—from confederation to a democratic binational state—that don't require subjugating another people. It's time to envision a Jewish home that is a Palestinian home, too.
Please read the whole thing, especially if this quote raises your hackles. And then check out the essay anthology Reclaiming Judaism from Zionism, from Interlink Publishing.
The anthem of 2020 should be "Everything Is Cancelled" (sung to the Lego Movie tune "Everything Is Awesome", of course). What other institutions can we topple? How about higher education? Nathan J. Robinson, editor of the socialist magazine Current Affairs, ponders what would happen if we took conservatives' parody hashtag "Cancel Yale" seriously:
Some conservatives think they have found a very clever way to troll the activists who push for renaming things named after slaveholders. Yale University was named after a slaveholder, Elihu Yale. If we believe in renaming military bases that were named in honor of Confederate generals, what principled argument is there for not renaming Yale University? The "reductio ad absurdum" is designed to show that activists are extremists and that carrying their principles through to their logical conclusion would result in actions that none of them are presently encouraging people to take. And it's a silly effort to troll activists, but it raises an actual serious question: What principles do we use to evaluate what should and shouldn't be renamed? Is renaming a university so costly as to be unthinkable?
Of course, Yale (and my alma mater, its sworn enemy) has brand-name significance to millions of people who have probably never heard of old Elihu. That's why conservatives think the "cancellation" would be absurd–and why Robinson argues the opposite:
One reason the conservative "Cancel Yale" troll works so well is not because there's no argument for keeping the name, but because arguing strenuously against the renaming of Yale requires Yale people to admit that they highly value being Yale people and would not want to stop being Yale people. It is demanding that those who have won in the "meritocracy" risk giving up their privileges for the sake of racial justice. (I say "risk" because I think ultimately changing the name on the sign wouldn't change the institution's social function much.) I'm sure the alumni of any university would fight hard to keep from having it changed, but going after Yale specifically is a satisfying poke at liberal elites who want justice as long as it comes at no cost to themselves.
One of my husband's friends, also a Harvard grad, used to joke about how big a donation Harvard would require to change Widener's name to "Stumpy the Clown Library".
Meanwhile, in "Blacks in the U.", a 1996 essay from the archives of the literary journal Ploughshares, acclaimed poet Toi Derricotte did some soul-searching about tokenism, mother-daughter individuation, and the roots of racism:
Sometimes I think that eventually every identity breaks down to some self that has to learn to live between loneliness and connection, stuck in some primal way in a spot one cannot retreat from. I don't mean that being black can ever be a lost identity in this racist world, or that it should be. I don't mean anything like those people who say, I don't see color. But that in some way even our connections to the ones most like us become unsolid, unreal, and, though there is a necessity for trust and commitment, in another way we are nothing more than some kind of spirit-movement walking through the world clothed in a certain story of its life.

Perhaps this revulsion for the other is really a revulsion for my own self, my own fears of being "other," separate and alone. Perhaps accepting this distance, even from the ones most like me, the ones I love and would like to be closest to, is really the way I will finally see us as we truly are, all of us "other," frighteningly distant from each other, and yet needing and loving each other.
Finally, peruse the Kafka-esque saga of Nicholas Carter, a black staff writer for the game Cards Against Humanity who was involuntarily committed to a mental ward by his bosses when he objected to using the N-word in the game. He contextualizes his horrific ordeal with the history of weaponizing medical and psychological "expertise" against people of color:
In 2017 I wrote a novel about a black teenager who pretends to be white online and gets drawn into the world of hate-crimes. It explores what's attractive about American violence and power and in the research of it I was reading a lot of philosophy, sociology, and post-colonial theory. For the first time I read Fanon's Black Skin White Masks and learned how psychiatrists in the Antilles had diagnosed the colonized people there with congenital nervous disorders after violently colonizing and repressing them, and Katz' Seductions of Crime which illustrates the transcendent morality undergirding our life. I learned how we're forced to pretend to be happy at work in The Managed Heart by Hochschild, and how everyone in our society takes aggression out on each other in Chancer's Sadomasochism in Everyday Life. Richard Edwards' Contested Terrain discussed the ways capitalists use management to control workers, and how those had evolved into a hybrid structure that utilized promotions and rewards to incentivize workers to play along. Only the most docile, loyal supporters of the company are promoted into positions of power. All you have to do is be willing to say yes.

When I heard that the majority of the owner-writers wanted to put the n-word into the game, I felt like my presence might have always been a simple permission structure for them. By occupying that space, I was implicitly endorsing them and allowing them to do what they wanted while pointing to me and saying, "but, look, we have a black guy."
"Drapetomania" strikes again…