Quentin Crisp. Queen Elizabeth I. And me.
Last week I joined the ranks of fabulous faux redheads, thanks to Robin LaFleur at Hair Etc. in Northampton.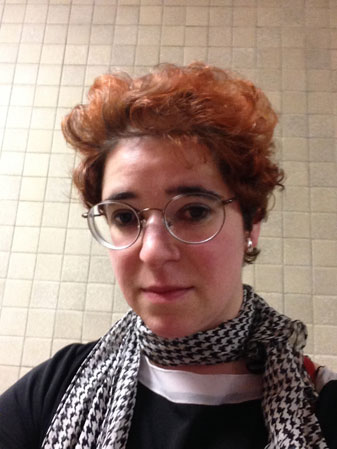 I've always been entranced by red hair. From second grade through freshman year in high school, I had a ridiculous crush on a boy several grades ahead of me, about whom I knew hardly anything, except that he had a lion-esque mane of coppery curls. Before that, when I was four, I wanted to marry my grandmother's marmalade cat (who turned out to be female).

So I figured, a little peroxide wouldn't hurt my brain function in any noticeable way.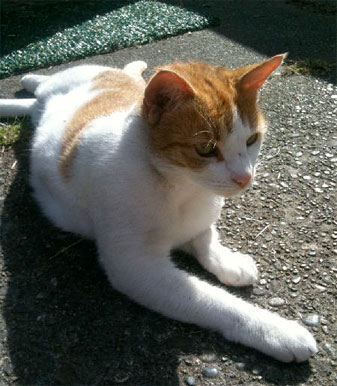 (Google Images approximation of Sidney the cat. I should only look so good. Source here.)
The two-hour process began with application of the "head condom", a very tight rubber cap to protect my underlying natural color while highlights were applied to selected strands of hair. Said strands were picked up off my scalp, with a device resembling an awl, to make them protrude through holes in the cap, like so: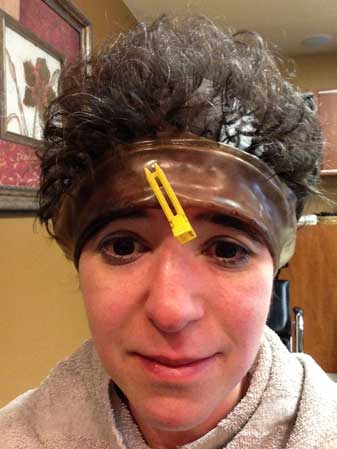 Can you hear my eyebrows squeaking?
Next, Robin painted peroxide on the top strands to lift off the dark color, then encased them in a baggie to bake under the dryer.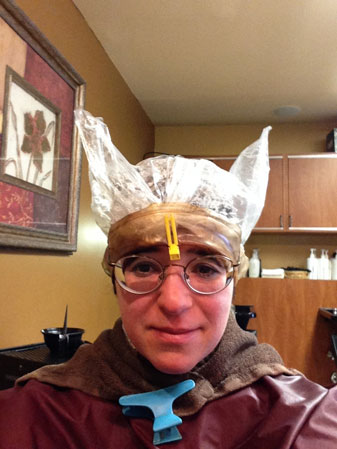 The production budget for "Ride of the Valkyries" was low this year.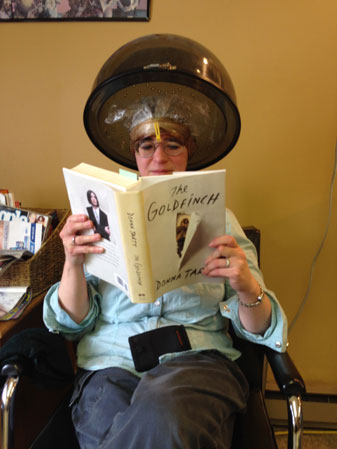 Reading "The Goldfinch" at the salon like the aesthete I am.
Just when I was realizing why I don't perform femininity more often, Robin turned off the Shake-n-Bake. This is what I look like as a blonde: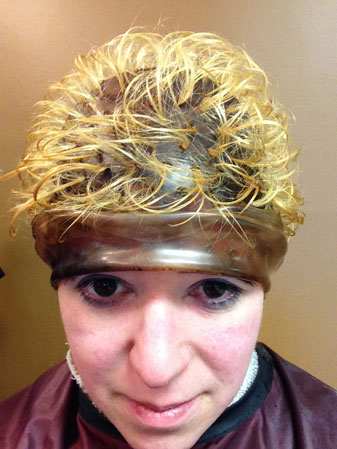 Dr. Frankenstein, we have a problem with the electricity.
My head was repainted with the red dye and left to soak for 25 minutes en plein air, followed by a refreshing shampoo. I went home to terrify my family with my new fashion personality.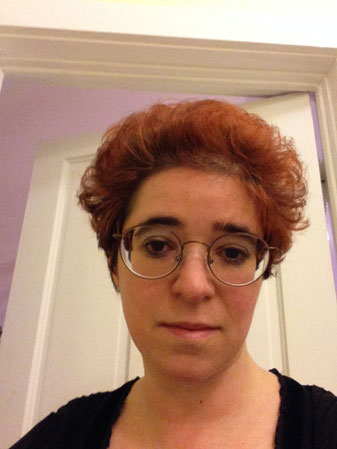 Hell yeah, I'm gonna finish my novel.