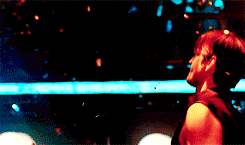 Two Natures release date today from Saddle Road Press!
All my life, I dreamed of being a storyteller. Fictional characters were my closest companions in my solitary and sensitive childhood. Their worlds seemed almost tangible, coexisting in another dimension alongside my random meatspace life, separated from me by an imperceptible barrier I yearned to break. To create such a world, and make it real enough to invite others in, would be as close as I could come to working magic. In a way, that was my first religion.
Ten years ago I felt gifted by the Holy Spirit to start writing fiction. At a Christian writing conference at Calvin College, my literary hero Walter Wangerin Jr. spoke the prophetic words that your book doesn't have to be perfect. He said that an inspired book simply speaks from the heart about authentic experience, and through that recognition of one's self in another, brings order out of the chaos of the reader's emotions, refreshing the reader like the bread that the ravens brought to the exhausted Elijah in the wilderness. These words of grace set me free to attempt something beyond my skill level or maturity at that moment, a vocation that I would grow into, with the Spirit's help.
Thus was Julian born.
Eight years ago I lay on my writing couch, sobbing my heart out. I thought the God of the Bible was requiring me to give Julian up, and with him, the part of myself I loved most. My Christian support system had fallen apart because the book I was writing had turned out to be incorrigibly gay. The mentor who'd brought me to that conference warned me that "writing about sodomy doesn't honor God." I had repeatedly tried and failed to force my shapeless manuscript's story arc into the narrative of sexual sin and redemption that I believed necessary to make it a "Christian" book.  Meanwhile, unethical psychologists in our adoption process had half-convinced me that my imagination itself was broken and corrupt, and that my subconscious, as exposed in my writing, could only betray how unfit I was for human relationships. "Julian," I said to him, because I had always felt his presence like an invisible friend, "whatever happens, no moment I spent with you has ever been wasted."
Like Huck Finn declaring "All right then, I'll go to hell", I scrapped that draft, let Julian be the narrator he'd always wanted to be, and wrote a story called "Two Natures". In this prequel to the eventual novel by the same name, 12-year-old Julian identifies with his beloved uncle who is dying of AIDS, although he believes he'll be punished for his sexuality in the afterlife, if not sooner. The story was published in American Fiction, a journal from New Rivers Press. I'll be making it available in a newsletter giveaway soon.
Over the next three insane years, I wrote two prizewinning poetry chapbooks and some short stories, failed to adopt twin boys, came out to myself as a child abuse survivor, went no-contact with my bio mother, celebrated when my mom-of-choice escaped domestic violence, and through it all, kept plugging away at Two Natures. I wrote the ending in 2010, didn't realize it, and spun out another 100 pages of demoralizing crap. Something I've just learned about being a survivor is that we may internalize a self-image of being fated to fail. When I hit setbacks in my writing, I panicked that I was too PTSD-damaged to complete a project, or that God had withdrawn the mandate of heaven because of my disobedience, like King Saul.
Four years ago I adopted the Young Master, who is beautiful, joyful, and filled with the life force. As an un-traumatized human being in his natural state, he is free of the baggage of shame and spirit-flesh division I acquired from my family and religion. I couldn't see him as broken by "original sin" or imagine loving him less if he turned out gay, bi, or transgender. To be a better parent, I got serious about recovery and found a trauma specialist who's helping me root out false beliefs about my unworthiness and God's wrath. Those toxic religious doctrines only got under my skin in the first place because they mapped to the twisted idea of love that was familiar from my upbringing.
Parenting a "real-life" child taught me to let Julian be Julian, not force him into my increasingly incoherent religious agenda. I would follow where he led. If I couldn't make a worldview plausible in the novel, I probably didn't really believe it, no matter how many theological arguments I could win. And that naughty fellow led me right out of traditional Christianity, with its central image of suffering transferred from the guilty to the innocent.
Eighteen months ago I finished The Endless Novel, with tremendous help and encouragement from my friends who were beta readers, and my husband who has never been fazed by my many strange identities. Since literary contests are my area of expertise, I started submitting there. That direction wasn't fruitful, but my online friend Ruth Thompson (a wonderful poet) mentioned that her press was looking for literary fiction manuscripts.
On the Friday of Thanksgiving weekend, 2015, Ruth gave me the wonderful news that Saddle Road Press had accepted Two Natures. She and Don Mitchell at SRP have been the best publishers anyone could ask for. They're responsive and financially transparent, design gorgeous books, and can always make me laugh. Thanks, you two. Now everyone please go buy their books and support the press!
Who has watched over me during this arduous journey of self-discovery and activism? Where did I get my faith to persevere in the face of spiritual abuse and mental health struggles? I know that I have been protected, by someone I still call "the Holy Spirit" even though most Christian language doesn't fit me anymore. Someone up there implanted compassion, hope, truth-seeking, and determination in my heart. Someone strengthened me to be true to myself when people I loved couldn't accept who I'd become. So… thank you, Holy Spirit.
Today my dreams come true.
Perseverance is more than endurance. It is endurance combined with absolute assurance and certainty that what we are looking for is going to happen. Perseverance means more than just hanging on, which may be only exposing our fear of letting go and falling. Perseverance is our supreme effort of refusing to believe that our hero is going to be conquered. Our greatest fear is not that we will be damned, but that somehow Jesus Christ will be defeated. Also, our fear is that the very things our Lord stood for— love, justice, forgiveness, and kindness among men— will not win out in the end and will represent an unattainable goal for us. Then there is the call to spiritual perseverance. A call not to hang on and do nothing, but to work deliberately, knowing with certainty that God will never be defeated. (Oswald Chambers, My Utmost for His Highest)