First things first, "Butt Trumpet" is the name of a delightfully bonkers parody punk rock band that my best friend and I found in the $3 bin at Turn It Up! Records in 2009. Enjoy this video of him as Cyril the Rat Puppet playing air guitar to Butt Trumpet's "Flannel in Seattle".
The website OpenCulture delves deeper with their December 2020 article "Why Butt Trumpets & Other Bizarre Images Appeared in Medieval Manuscripts". Obviously, for the same reason teenage boys draw penises on their desks during Latin class. But there's more to the organ-playing rabbits and snail-fighting knights than bored doodles. Some scholars think the disrespectful images expressed monks' disagreement with the texts they were copying. At any rate, they certainly livened things up.
Lesbian-feminist playwright Carolyn Gage finds her own brand of symbolic resonance in the animal kingdom. Recently diagnosed with autism for the first time in her 60s, Gage encourages us to appreciate multiple kinds of intelligence in her post "On Octopuses and Autism":
Our theories of intelligence have historically been derived from our studies of vertebrates, especially mammals, and especially primates. All these vertebrate forms of "intelligent life"  have been very social creatures that travel in pods, packs, herds, or tribes. Not surprisingly, our theories about intelligence have been shaped by this fact.  These theories have assumed that intelligence evolved in certain species in response to social needs for communication, for bonding, for collective action, for establishing and maintaining social hierarchies, and so on.

But… then there is the octopus, a form of intelligent life that is notoriously anti-social. The octopus does not bond with other octopuses, does not live or travel with them, and  does not observe any kind of social hierarchy. It is a real loner. According to our theories of intelligence, it should actually be quite stupid… dumb as a snail, in fact. But the octopus has 500,000 neurons and the snail has only 20,000.  The octopus is right up there with the pig, the dog, and the dolphin. Clearly there is a problem with our theories about the evolution of intelligence. Being social has no bearing on the development of intelligence.

And here we are.  Autism is "characterized by difficulty in social interaction and communication." We are wired for resistance to social pressure. We are said to lack empathy, to have difficulty reading social cues, are oblivious to social hierarchies. We don't travel in packs. Are we missing out on evolutionary forces that generate intelligence?  Or are we developing intelligence along a completely different axis, like the octopus?
Scientists believe the octopus evolved complex intelligence for protection because it lacks the shell that other molluscs have. Gage muses:
[L]osing that shell…makes one vulnerable, but it also drives the evolution of a different kind of intelligence, an intelligence that is rooted in highly complex and subtle interactions with one's physical environment. If the octopus lacks the social intelligence that comes from belonging to a pack, it has evolved an exquisitely fine-tuned relationship to the natural world around it.

If an autistic person is lacking in social intelligence, have we evolved compensatory sensitivity to our surroundings? Without the kind of protective armor that non-autistic people develop in their social interactions, have we developed a different form of perceptual/conceptual mobility, a nimbleness of spirit? Could it be that our "special interests" are part of this protective disguise? Without the rigid shape associated with a social role, are we not able to slip ourselves into the secret nooks and crannies of a rich inner life that appear irrelevant or inconsequential to those who have never had to develop alternative resources?
Feminist writer Jude Ellison Sady Doyle, who came out this year as nonbinary, writes about a similar protective strategy in their Substack newsletter post "The Great Mutation". Originally they thought they'd refrained from writing about pregnancy and parenthood in order to shield their family life from Internet trolls. In retrospect, it was part of a pattern of dissociating from their female-gendered body.
Before I transitioned, I felt that my writing was my "real" self and my physical body was just its life support system. My real self could not be pregnant, even if my physical body was, because pregnancy was something that happened to other people. To women.
This reminded me of my post here waaaaay back in March 2007, "Am I a Woman?" Perplexed why I felt feminism somehow wasn't "about" me, despite agreeing with most of its aims, I wrote:
I don't primarily think of myself as a woman. Sure, my biological gender is female, and I like collecting dolls and wearing pretty dresses. I talk about my feelings all the time, and I take too much responsibility for the feelings of others. But I could do all that equally well as a codependent drag queen.

When I think about what makes me me, I identify much more with my mind than with my body. I resist efforts to draft me into a collective interest group based on unchosen characteristics.
Ahh, little soft-boiled trans egg…
Doyle's childhood coping strategies for family trauma and unrecognized dysphoria were a lot like mine (minus the eating disorder). I wrote an entire notebook of laws for my dolls, and enforced them with trial by a jury of mice in Victorian dresses, followed by beheadings or imprisonment in the shoe closet. As for Doyle:
I don't remember my eating disorder, because I wasn't there. What I remember about seventh grade are X-Men comics, which I got into rapturously and obsessively, and the vast, elaborate fantasy worlds I built in their image. I invented whole teams of superheroes, with headquarters and code names and plot arcs and recurring villains, and if the embarrassment would not kill me, I could still tell you each and every one of their names. Down on earth, I was engaged in a frantic struggle with my body, but in my mind, I had reached safe harbor, creating a place to breathe during my Cronenberg years.

Clearly, the split — the false life of the body, the true life of the mind — was already in place. But it had always been there. I learned to read at age three, and by the time I was in kindergarten, teachers had to beg and coax and sometimes just rip the books out of my hands to get me to interact with any of my classmates. Even then, at the beginning of my social existence, I was building pocket dimensions, finding doors into a better place.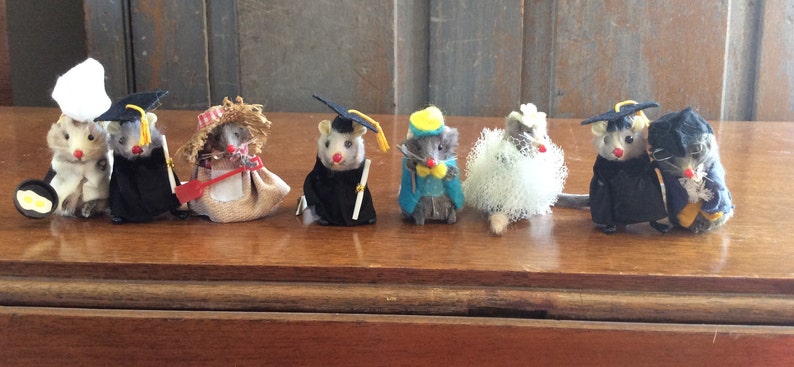 "Guilty!"
Finally, enjoy this photo essay in Out Magazine about Anthony Patrick Manieri's queer male body-positivity series Arrested Movement. The joyful black-and-white nude portraits feature a multiracial cast of cis and trans masculine folks, with several plus-size and disabled models.