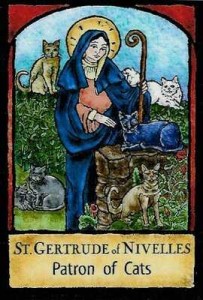 I sing a song of the cats of God,
Korat and Russian Blue;
Who purred and pounced, and chased their tails,
For the God who made them mew;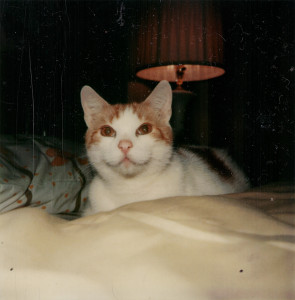 And one was a tabby, and one Siamese,
And one was an alley cat full of fleas–
They were all of them saints of God, if you please,
And I mean to be one too.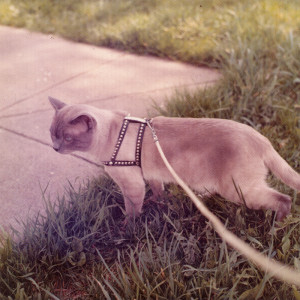 They lived not only in ages past,
There are hundreds of thousands more;
The Internet is full of cats,
That's what it was invented for!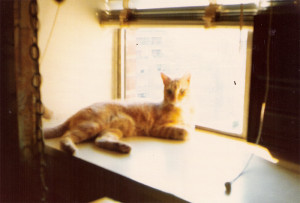 You can meet them on Facebook, in blogs or in tweets,
In shelters and homes and on the streets,
For the cats in my life showed God's love to me,
And I mean to love them too.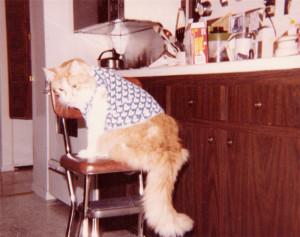 (Top to bottom: My beloved Sidney, 1978; my mom Roberta's Cat, 1973; my cousin Melissa's Rusty, 1976; my grade school best friend Becca's Snowball, 1982)
May the communion of feline saints receive Chloe, my friend Greg's cat, who passed away last month.