Yesterday was the 29th annual Northampton Pride March. Thousands participated, including numerous church groups and gay-straight alliances from local schools, and thousands more lined the sunny streets of downtown Northampton to cheer us on. My family and I marched with the MassEquality contingent, waving "Trans Rights Now" signs calling for action on the pending bill that would add gender identity and expression as protected categories under the Massachusetts civil rights law. Over a dozen members of our parish also marched under the St. John's Episcopal Church banner.
The photos below marked with "(AC)" were taken by my husband, Adam. The others are mine.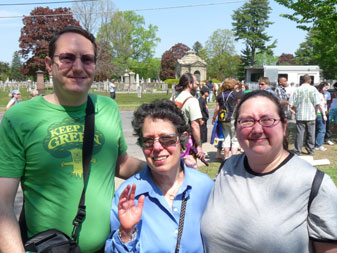 My proud family: Adam, Roberta, and Karen.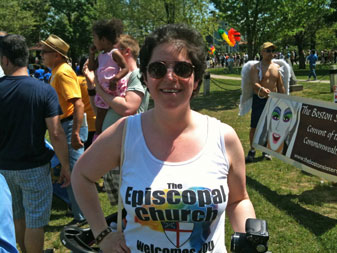 The Episcopal Church welcomes YOU! (AC)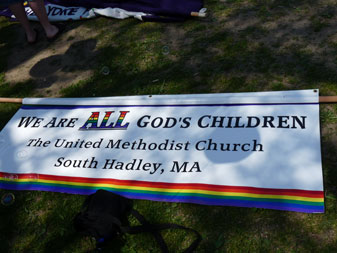 Preaching the gospel.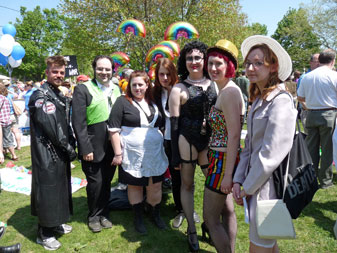 Some fans of the Rocky Horror Picture Show.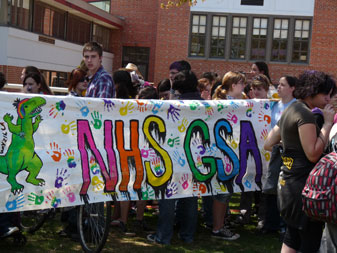 Bullies? No problem. The Northampton High School Gay-Straight Alliance has "Gayzilla" on their side!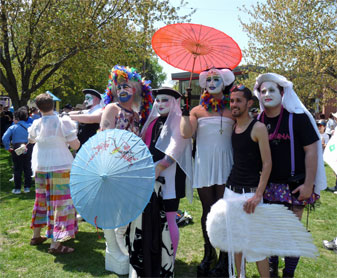 The Boston Sisters Convent of the Commonwealth, an order of queer nuns, bring their big-city style to Northampton. Visit their website at thebostonsisters.org .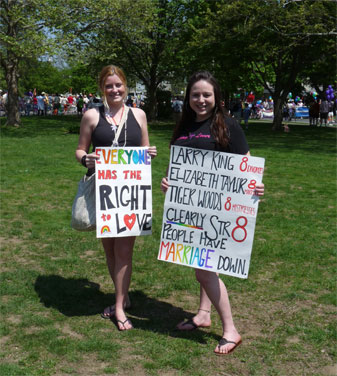 Signs of the times.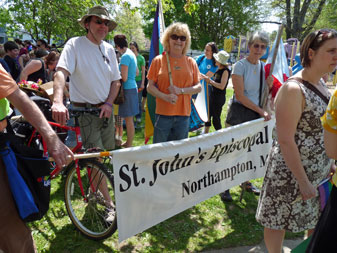 The awesome people of St. John's!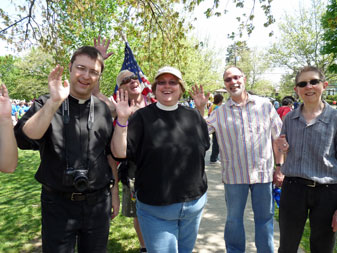 Our former deacon Eric (we miss you!), our beloved Rev. Cat Munz, Cat's husband Bill, and fellow parishioner Barbara.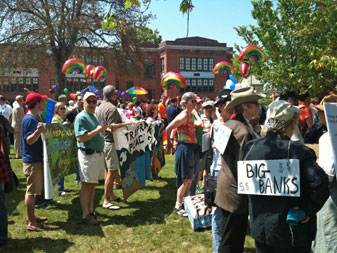 Some marchers connected the gay-rights struggle to other forms of oppression. (AC)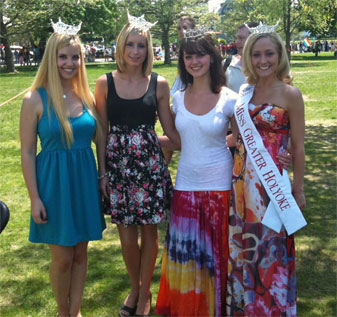 Some of our beauty queens are girls! (AC)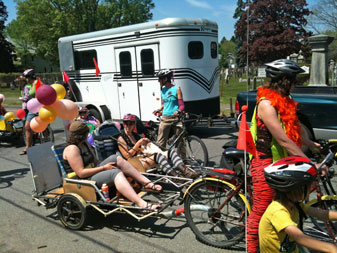 The parade begins from Lampron Park, next to the historic Bridge Street Cemetery. (AC)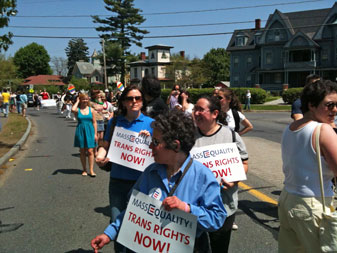 We marched down Bridge Street in front of the band. (AC)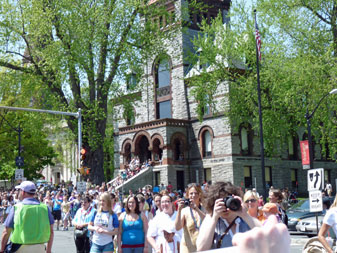 Throngs of supporters outside the old courthouse on Main Street.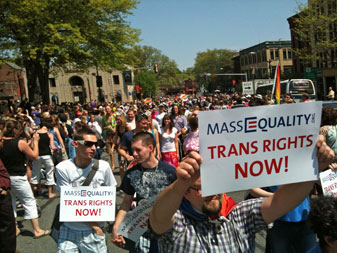 A very well-attended parade! (AC)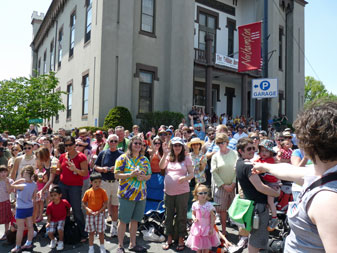 More fans greet us outside City Hall.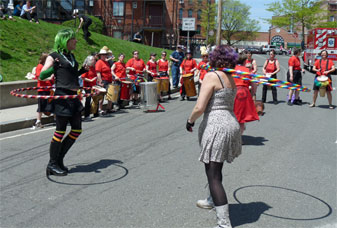 Entertainers at the end of our parade route. Northampton is (or should be) known for its hula-hooping talent.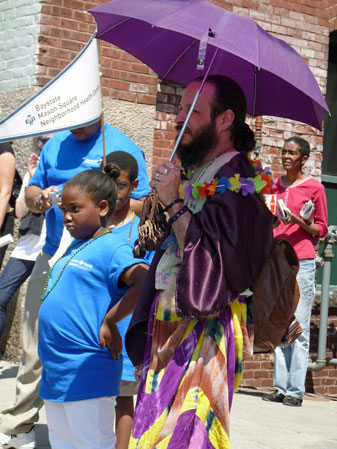 A radical faerie and some folks from the Baystate Medical Center group. A large number of Baystate employees, gay and straight, marched with their families.
Well…Pride is over for another year…leaving me with only happy memories, 200 photos and a bad sunburn. We are so blessed to live in a community where love and diversity can be celebrated in public, and haters don't dare to counter-protest with their false interpretations of Jesus' teachings.
But even here in the Happy Valley, there are still churches that preach that gays have an "evil spirit" on them. There are still kids who suffer from anti-gay bullying in their schools. There are still teenagers who think it's funny to yell epithets at a same-sex couple walking hand in hand.
The collective power we showed yesterday is not visible enough in ordinary life. Too often, a GLBT person or straight ally feels alone in confronting his or her closed-minded community.
What if everyone who marched or cheered yesterday's Pride march made a commitment to themselves to do something to fight homophobia this year? What would the world look like when Pride comes around again next May?