What a year! 2015 was a time of transition, living out the implications of changes that began last year and gathering the courage to go public with them.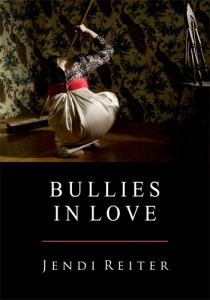 Writing career milestones this year: My second full-length poetry collection, Bullies in Love, came out in March from Little Red Tree Publishing. Forbes Library in Northampton hosted the launch party with a poetry reading (watch it here) and slideshow by fine art photographer Toni Pepe, who illustrated the collection. Four poems from this book also won the final writing contest from the avant-garde online journal Wag's Revue.
I finished the last pre-publication edits on the no-longer-endless novel, Two Natures, and began sending it out to contests and publishers. Will there be good news in 2016? Watch this space! Meanwhile, with help from my weekend writing retreat at Art of Change Tarot, I started work on the sequel, Origin Story. Research for this book will include attending Flame Con 2016 and reading M/M romances about bondage. I love my job.
In my religious life, I finally admitted to myself that I love Christianity but we need to see other people. I am charting a private, intuitive spiritual path by studying Tarot and reading books from a variety of traditions. With another member of my Episcopal church, I co-taught a summer workshop on faith and trauma, which seemed to be a positive and healing experience for everyone involved.
The Young Master, age 3 1/2, is in preschool full-time, where he is learning to use the potty and count to "oo-teen" (all the numbers after ten). His hobbies include Lego, trains, and complete resistance to every form of tyranny over the mind of man, especially putting on his pants when Mommy says it's time for school.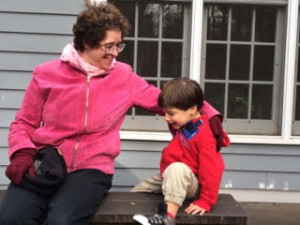 Some of the best books I've read this year have been entries in our first-ever Winning Writers North Street Book Prize for self-published novels and memoirs. Results will be out in February. This means I haven't had much time for leisure reading. Here are a few picks for the best of 2015.
Best Poetry Books:
Why did it take me so long to discover Mark Doty's Atlantis (Harper Perennial, 1995)? Perhaps I wouldn't have appreciated its wisdom until now. Written as his lover and many friends were dying of AIDS, this poetry collection is bathed in the radiant, ever-changing, yet eternal flow of the ocean he lived beside. The artifice, the traces of formalism, are worn proudly–this is not contemporary colloquial poetry–so the bereaved speaker's vulnerability is that much more naked by contrast. It epitomizes a certain style of high-art gay poetry, with its tropes of sublime opera divas, drag, bath-house ecstasy, and a spirituality that cherishes transient, embodied, unique living beings more than any ascetic dogma. The poem "Homo Will Not Inherit" expresses a creed that I can believe:
And I have been possessed of the god myself,

I have been the temporary apparition
salving another, I have been his visitation, I say it
without arrogance, I have been an angel

for minutes at a time, and I have for hours
believed—without judgement, without condemnation—
that in each body, however obscured or recast,

is the divine body—common, habitable—
the way in a field of sunflowers
you can see every bloom's

the multiple expression
of a single shining idea,
which is the face hammered into joy.
I found Gabrielle Calvocoressi's Apocalyptic Swing (Persea Books, 2009) through the Smith College Poetry Center newsletter. The jazzy, tough, delicious poems in this collection swing through highs and lows of sexual awakening, boxing, and religious devotion. Resilience sings through these anecdotes of bombed black churches and synagogues, down-and-out factory towns and risky love affairs, with characters who know that "all you gotta do is get up/one more time than the other guy thinks you can." I'd hoped to reprint a sample poem on the blog this year, but did not hear back from the editors. Treat yourself to some of her recent work at Poets.org.
Best Fiction Books:
Horror writer H.P. Lovecraft's Cthulhu mythos has spawned dozens of spin-off anthologies about his monstrous Elder Gods from outer space and their power to contaminate and consume the human species. A lot of these pastiches are good for some gross-out scares and nothing more. New Cthulhu: The Recent Weird (Prime Books, 2011) and New Cthulhu 2 (Prime Books, 2015), both edited by Paula Guran, take the genre to a higher level. For me, the Cthulhu mythos is fascinating because it confronts our secret fears about our place in the cosmos. It mashes up the worst aspects of materialism (humans are weak and our lives are meaningless) and authoritarian religion (an eternity of torment at the hands, or tentacles, of an all-powerful being). Guran's anthologies are not lacking in old-fashioned frights, but their creativity lies in exploring the spiritual and political implications of the mythos, including Lovecraft's infamous racism.
Best Nonfiction Books:
A Religion of One's Own (Avery, 2015) is the new book by Thomas Moore, a Jungian analyst and former Catholic monk, known for his bestseller Care of the Soul. Moore suggests practices and new perspectives to forge a personal spirituality that is enriched but not limited by organized religion. This book reassured me that I could move outside Christianity while retaining some pieces of it that still made me feel connected to God.
The Racial Imaginary: Writers on Race in the Life of the Mind (Fence Books, 2015), edited by Claudia Rankine, Beth Loffreda, and Max King Cap, is an essential addition to our cultural conversation on racism in America. The anthology grew out of Rankine's "Open Letter" blog that solicited personal meditations on race and the creative imagination. Contributors include poets Francisco Aragón, Dan Beachy-Quick, Jericho Brown, Dawn Lundy Martin, Danielle Pafunda, Evie Shockley, Ronaldo V. Wilson, and many more, plus contemporary artwork selected by Max King Cap. The writers span a variety of ethnic backgrounds, points of view, and aesthetics, united by honest self-examination and political insightfulness.
The Passion of Christ: A Gay Vision (Apocryphile Press, 2014) pairs Douglas Blanchard's paintings of a modern-day gay Jesus in the Stations of the Cross with Kittredge Cherry's devotional and art-historical commentary. Read my review on this blog from March 2015.
Favorite Posts on the Block:
The Spiritual Gift Shop; or, Living in Syncretism
[T]he whole world is already sacred, already "charged with the grandeur of God" that shines out from every material object, waiting for us to notice it. The Spirit is not something separate from daily life, which we must bring in by choosing the right set of rosary beads or tarot cards. Any of these objects could work as a point of connection to the life force, just as any of them could become an idol if used in the wrong frame of mind.
It's the Real Thing: "Mad Men" and the Art of Sincerity
[T]the impulse to produce something worldly, even commercial, out of your moment of enlightenment doesn't mean that enlightenment wasn't genuine. And on the flip side, boundary-less emotionalism and flamboyant devotion to spiritual practice can also be a mask for egotism, passive-aggressive power, and seduction.
Love Wins at the Supreme Court!
[On June 26] the U.S. Supreme Court ruled 5-4 in Obergefell v. Hodges that under the Equal Protection Clause of the Constitution, gay and lesbian couples have a fundamental right to marriage equality! States may no longer ban same-sex marriages or refuse to recognize such marriages performed in other states.
Religion as Medicine, or Diversity Without Relativism
In religion, a third way between "There is ONE truth" and "There is NO truth" can possibly be found through the model of medicine. Different religions focus on different spiritual maladies and propose cures to match. To oversimplify quite a bit, Christianity is answering "How do I overcome my sinful separation from God and ensure an eternity in God's loving presence?", while Buddhism is answering "How do I achieve inner peace and escape the ups and downs of this impermanent world?" What gives us the right to say that one of those questions shouldn't matter to anybody? Outcomes-wise, what's the benefit of pushing a solution on someone who isn't experiencing that problem?
Peggy Olson is going to take on 2016 like a boss. (Image source here.)